HI, I'M SARA
I'm a Clever Communicator, Motivated Merrymaker, Science Storyteller, Conscious Consumer, Always Aquaphile, and Sometimes Captain.  
I've worked in research, program planning and evaluation, communications management, business development, and social impact strategy.  Across countries, regions, and neighborhoods. In food production, clothing retail, public health, and environmental protection. I've found more similarities than differences across all those experiences.  
My sweet spot is using storytelling to motivate action (largely in the areas of climate action and health equity). More recently, I've been growing my social impact and sustainability strategy muscle. I dream of a role where business is a source of good, critically addressing the impact of cultivating materials for production through to cultivating engagement with customers.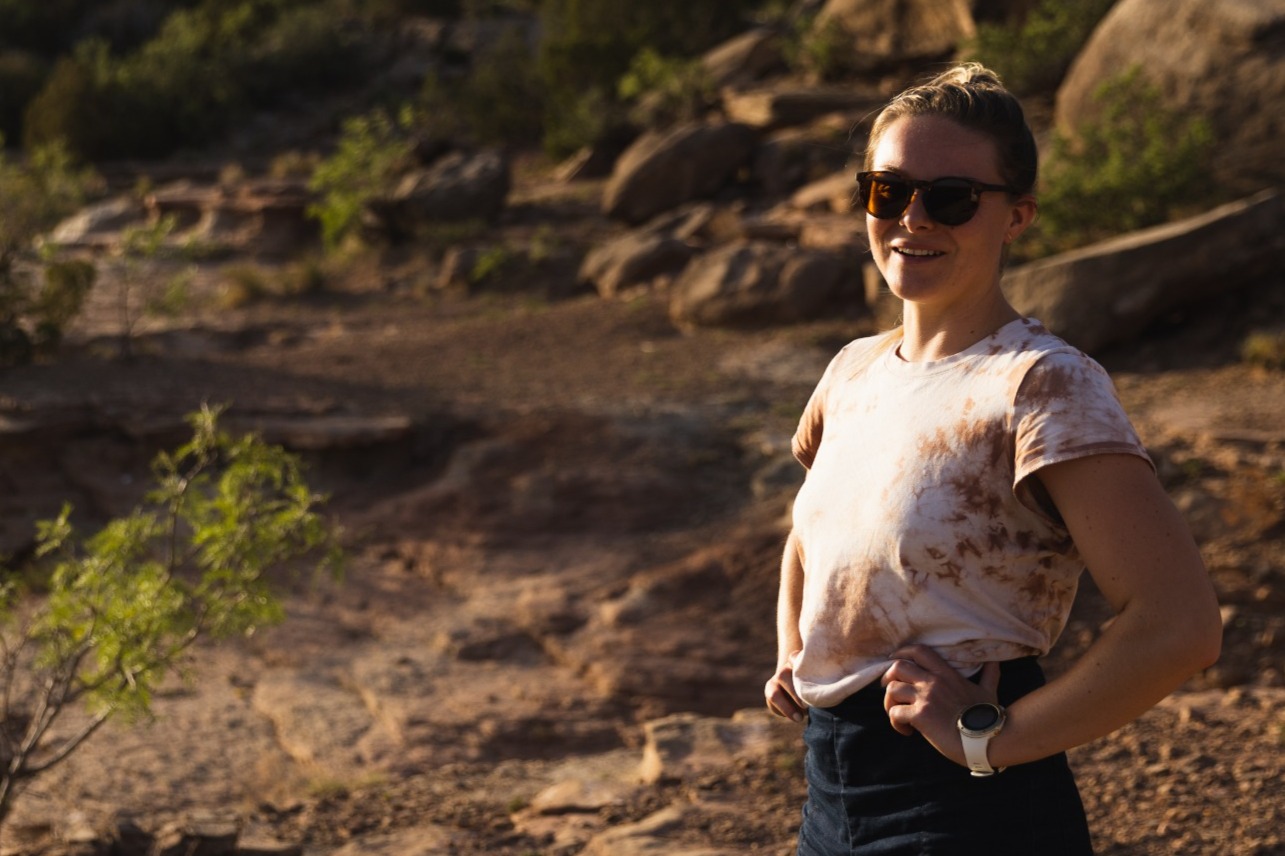 Miranda Bennett Studio is a small sustainable clothing brand. We cut, dye, sew, style, and ship all from our production and flagship spaces in Austin. We prioritize plant-based dyes, natural fibers, and versatile designs to eschew fast fashion standards. None of our scraps or items end up in a landfill. 
In 2022, we began a comprehensive review of our environmental, social, and governance practices. We undertook a B Corp Assessment and obtained the Austin Green Business Leader certification. We are setting goals and defining a strategy to reach them.